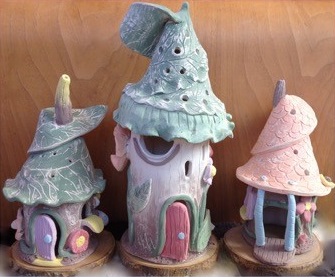 Ceramic Fairy House Workshops
Ballycross, Bridgetown
52°13'29.9″N 6°34'15.5″W
Get creative for a day and learn how to build a fairy house!  From a ball a clay, you will learn how to mould, carve and cut to create a unique and special piece. This workshop is more suited to adults or children with adult help where you can have hours of fun while creating something very special and unique. Parents bringing children to do the work shop must remain with them for the duration .
t:     +353 87 749 5440


   e.von.e@icloud.com


   /lizvonengel.design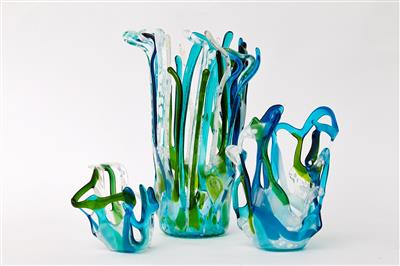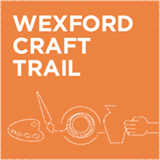 Creations By Annette Whelan
Libgate, Kilmore Quay
 "Fun and funky yet beautiful and functional. The shapes are very free flowing and organic no two pieces are ever the same."
Annette's fused glass art is a beauty to behold. No visit to Kilmore Quay is complete without stopping in to see this artist's uniquely beautiful work. The shop, located less than a mile from Kilmore Quay, is open May – October, Monday to Saturday 11am-5pm Closed Sunday.  Outside these times, just give Annette a call and she will arrange a time to open up the shop for you. Custom pieces made to order also.
t:    + 353 53 912 9628
m:  + 353 85 722 7751


 creationsbyannettewhelan@yahoo.com
w:  www.creationsbyannettewhelan.com


 /creationsbyannettewhelanfusedglass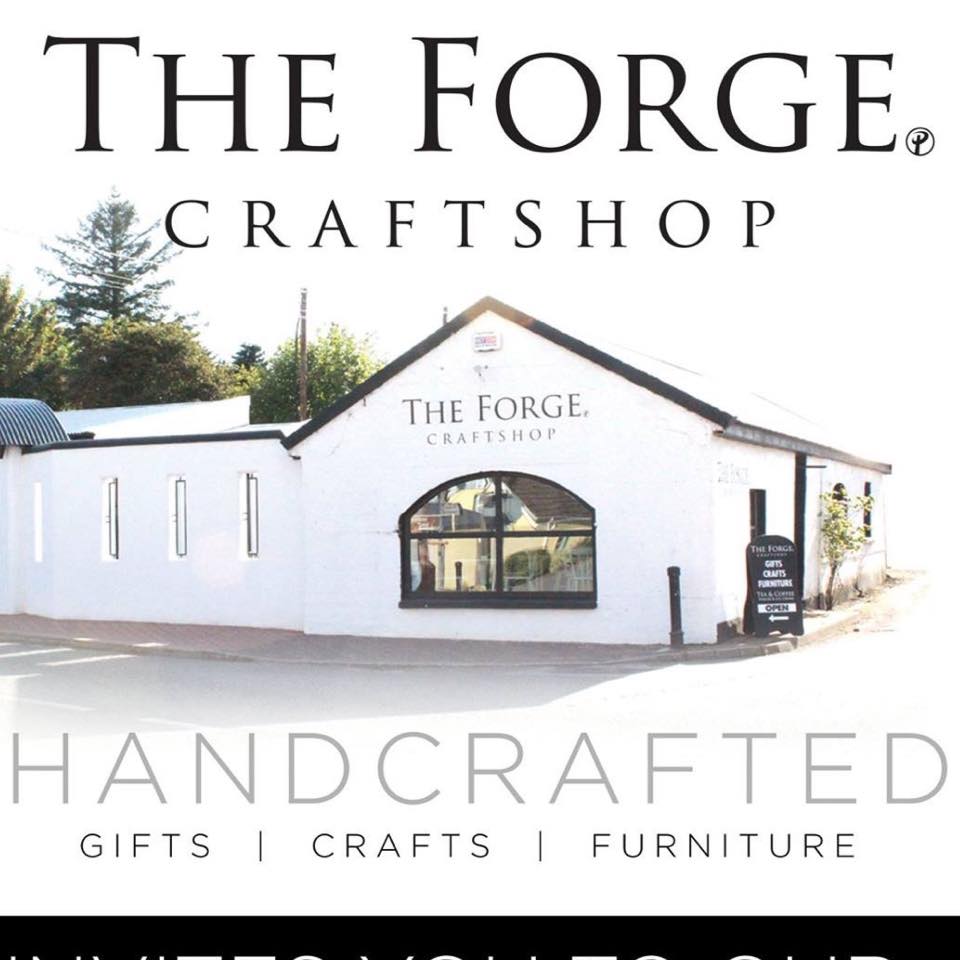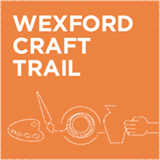 The Forge Craft + Design Centre
Baldwinstown, Co. Wexford
Once a real working forge, dating back as far as the 1700s, The Award Winning Forge Craft +Design Centre is home to Bramble Crafts. Padraic Parle makes hand-crafted kitchens, home furniture and other unique pieces in wood. Padraic is the fifth generation to work from this historic premises. The craft center is stocked with over 65 stockiest of Irish crafts from a range of artists and designers. Enjoy an Award-Winning Barista coffee in the courtyard on your visit.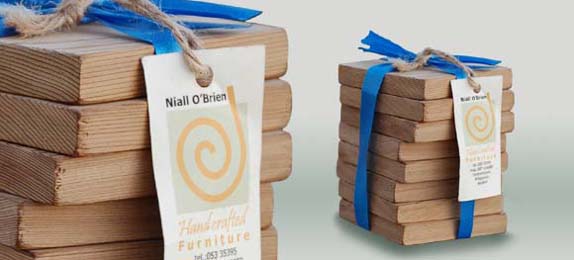 Niall O'Brien Hand Crafted Furniture
Harpoonstown, Bridgetown, Co. Wexford
Qualified as cabinetmaker since 2000, Niall is passionate about the crafting furniture in the traditional ways using hardwood. Most of his work are 'one off' commissions, which are designed by the customer and Niall together creating a unique piece of furniture that has a wonderful personal touch for the owner too. Niall has his own showroom but also can be found at local fairs and some local outlets.
t:       +353 87 4166 082


     niallobrienhcf@live.ie
w:      hcf.kobrien.ie


     /Niall-O-Brien-Handcrafted-Furniture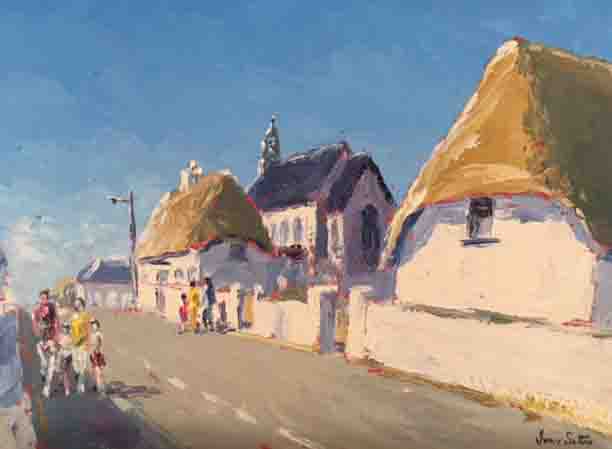 Ivan Sutton Artist
The Lodge, Kilmore Quay
A full member of Visual Artists Ireland, Ivan paints with brush or palette knife encompassing a simple technique, to give the viewer a blend of tone, mood and colour with a balance of representative and semi-abstract paintings. Ivan's subject range includes boats, harbour scenes, people in art galleries, still life and musicians at work.  His Art Book "Sutton at Sixty", a 120-page hardback, is available from most good bookshops. A collection of Ivan's paintings are exhibited at The Silver Fox Seafood Restaurant in Kilmore Quay.
t:       + 353 87 256 1178


     ivansuttonoils@yahoo.com
w:     www.ivansutton.com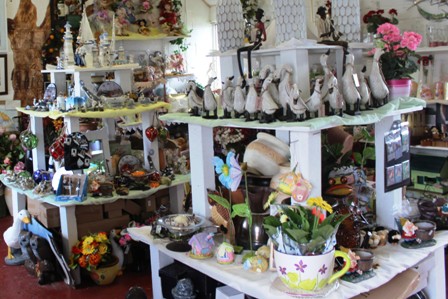 The Village Garden
The Cross, Kilmore Quay
Located beside the roundabout in Kilmore Quay's harbour area overlooking the marina, The Village Garden stocks fresh cut flowers, bedding plants, seasonal gifts and a wide variety of crafts and giftware. Services include Fresh Flower Arrangements, Wedding Flower Consultation – Bridal – Venues – Church arrangements, Patron Days, planted containers, wreaths as well as replanting of your own containers. Drop in your hanging baskets, garden pots for replanting to brighten your homes this summer. Wide selection of gifts available in store: flower pots, urns and vases, silk flowers, candles, candle holders, ornaments, children's gifts, souvenirs. Open daily throughout the summer months. Credit cards accepted.
t: +353 53 914 8955
m: +353 87 411 3053